NEWS - ARTICLES
24/12/2020
Les Chalets de la Combe – Out of water from Chalet 1
The elevation of the concrete structure of chalet 1 with the assembly of the frame and the roof was carried out as planned before the closure of the site during the Christmas holidays.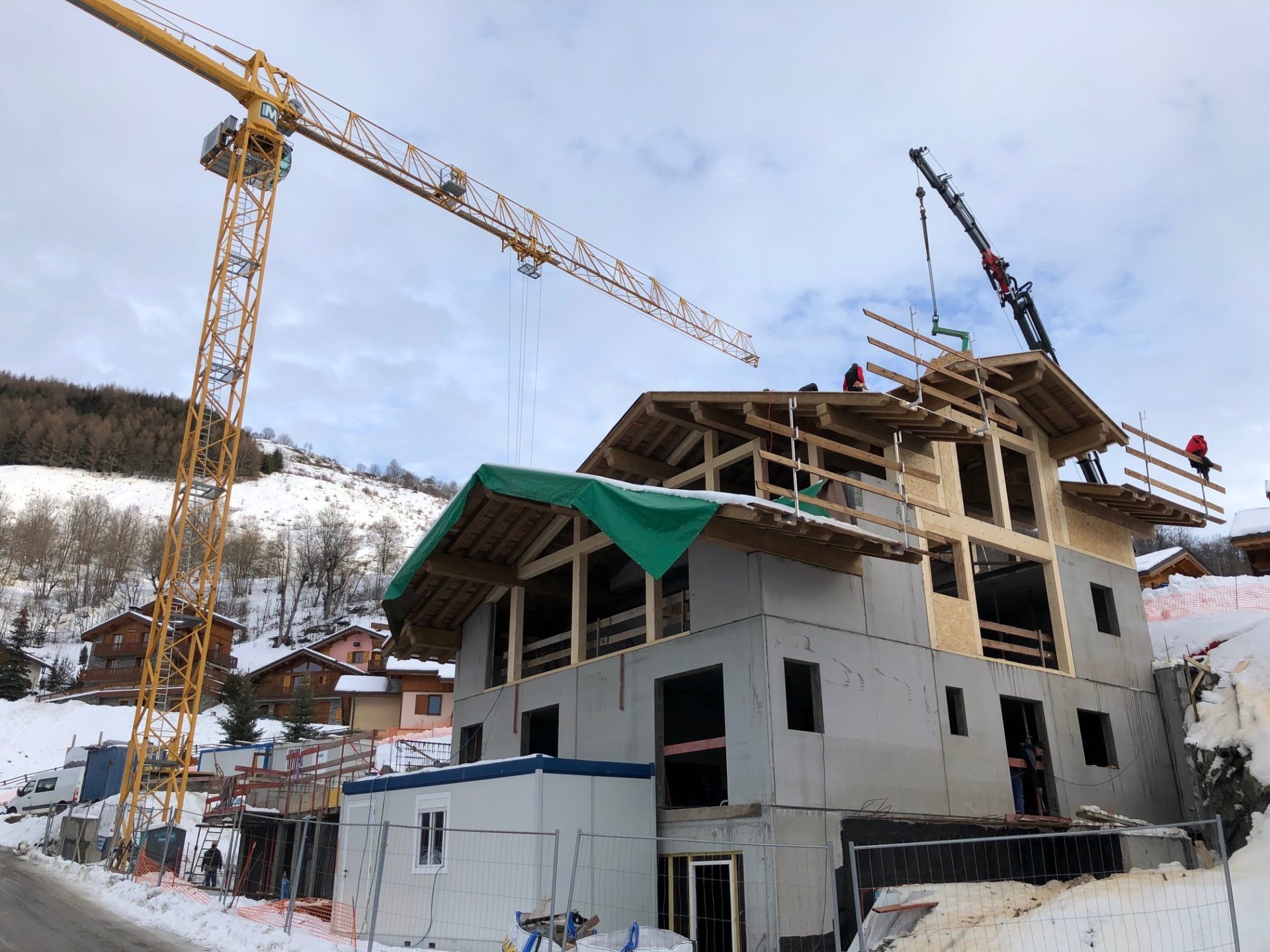 The foundations and the construction of the first slabs of chalet n ° 2 made it possible to protect the nailed wall from freezing.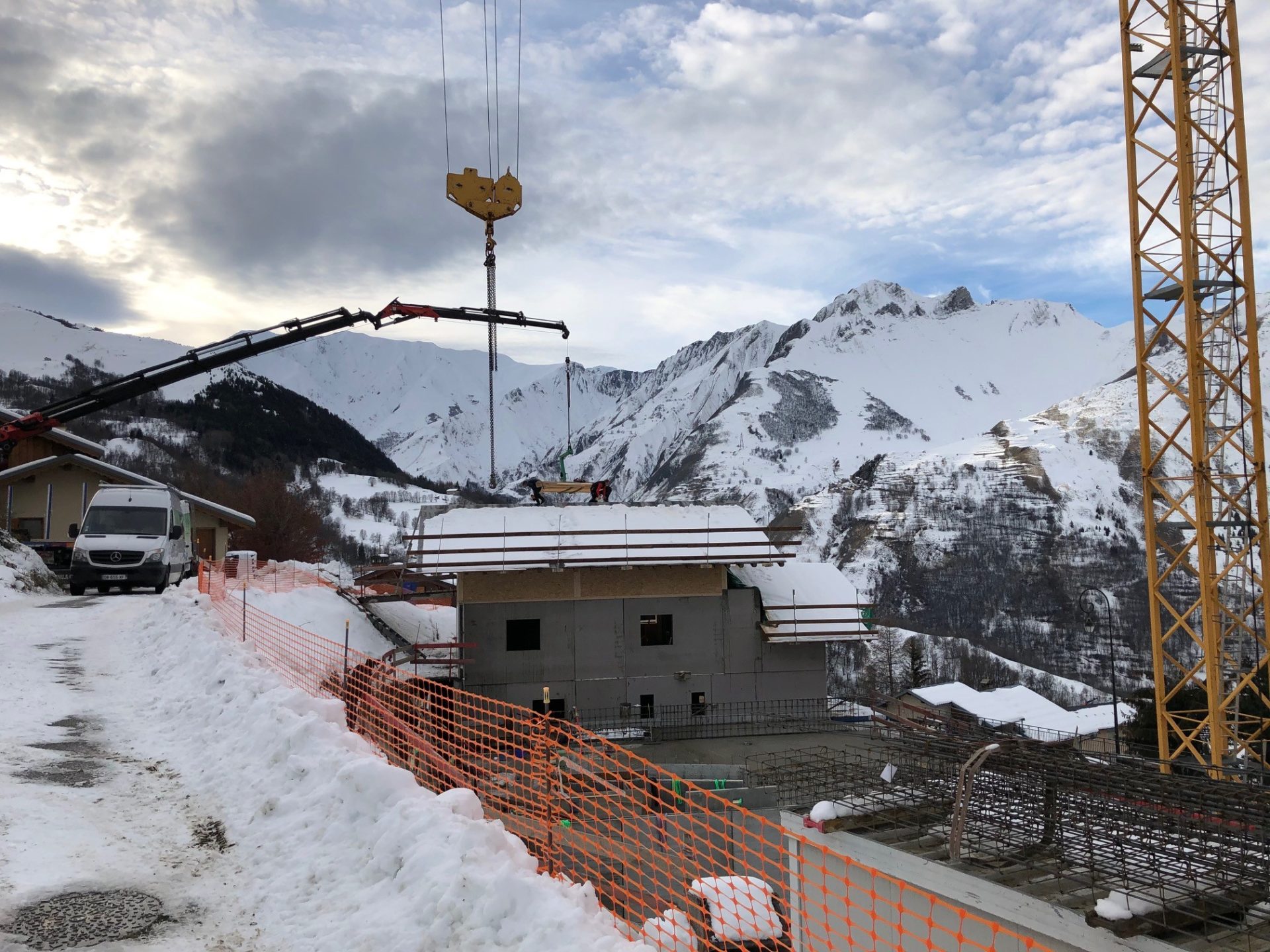 The carpentry work will begin as soon as the site reopens on January 11, 2021.
The construction of the framework of chalet 1 testifies to the scope of chalet 1 which with its 430 m² of living space will be, with its cathedral living room, a unique achievement in the heart of the village of Saint Martin de Belleville.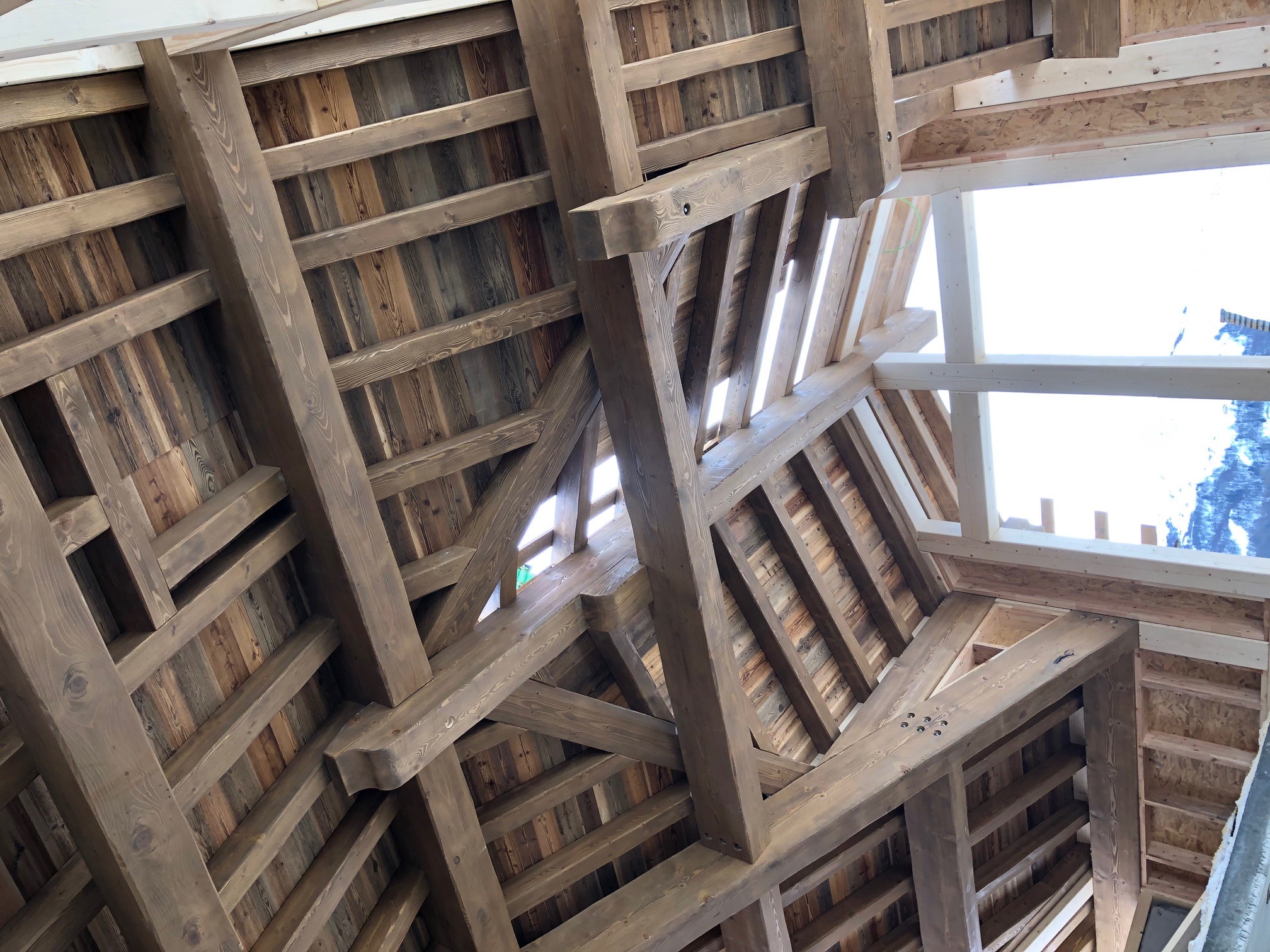 Continuation of the work during the winter with the start of interior finishing work…