NEWS
04/07/2022
LES CHALETS DU CHEVAL NOIR: THE CLADDING OF THE WALLS CONTINUES

West side chalet B

West side chalet A
Started at the beginning of May, the north and west sides of chalet A are now complete, as are the south and west sides of chalet B. The south side of chalet A and the garage side of chalet B are still in progress.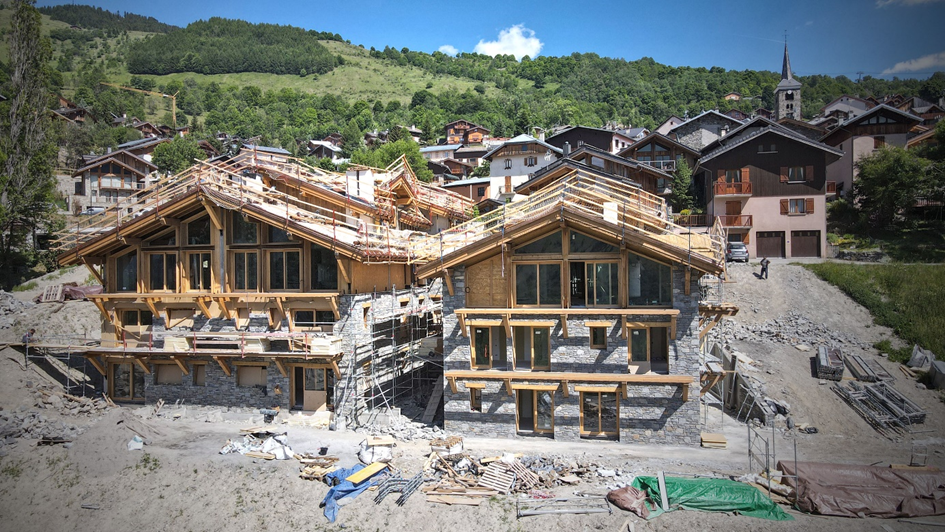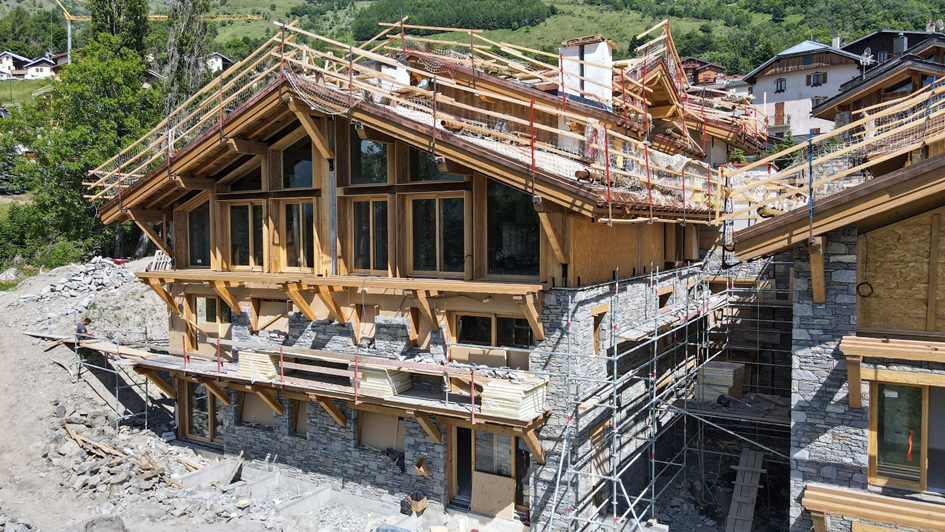 By mid-summer, all the walls of our LES CHALETS DU CHEVAL NOIR programme will be finished with stone, allowing us to continue the exterior carpentry work.
Work on the interior of the chalets also continues to progress. The interior partitions and cladding are well advanced.