NEWS - ARTICLES
05/05/2022
LES CHALETS DE LA COMBE
Delivery of the half-chalet 2.1
During the winter we delivered this half chalet with almost 195 m² of living space on 4 levels.
5 bedrooms / 5 bathrooms – a TV lounge – Hammam and Sauna – Ski Room – this half chalet has all the assets for a comfortable and warm stay. Made of old wood and natural stone, this chalet is a perfect cocoon in the middle of the village.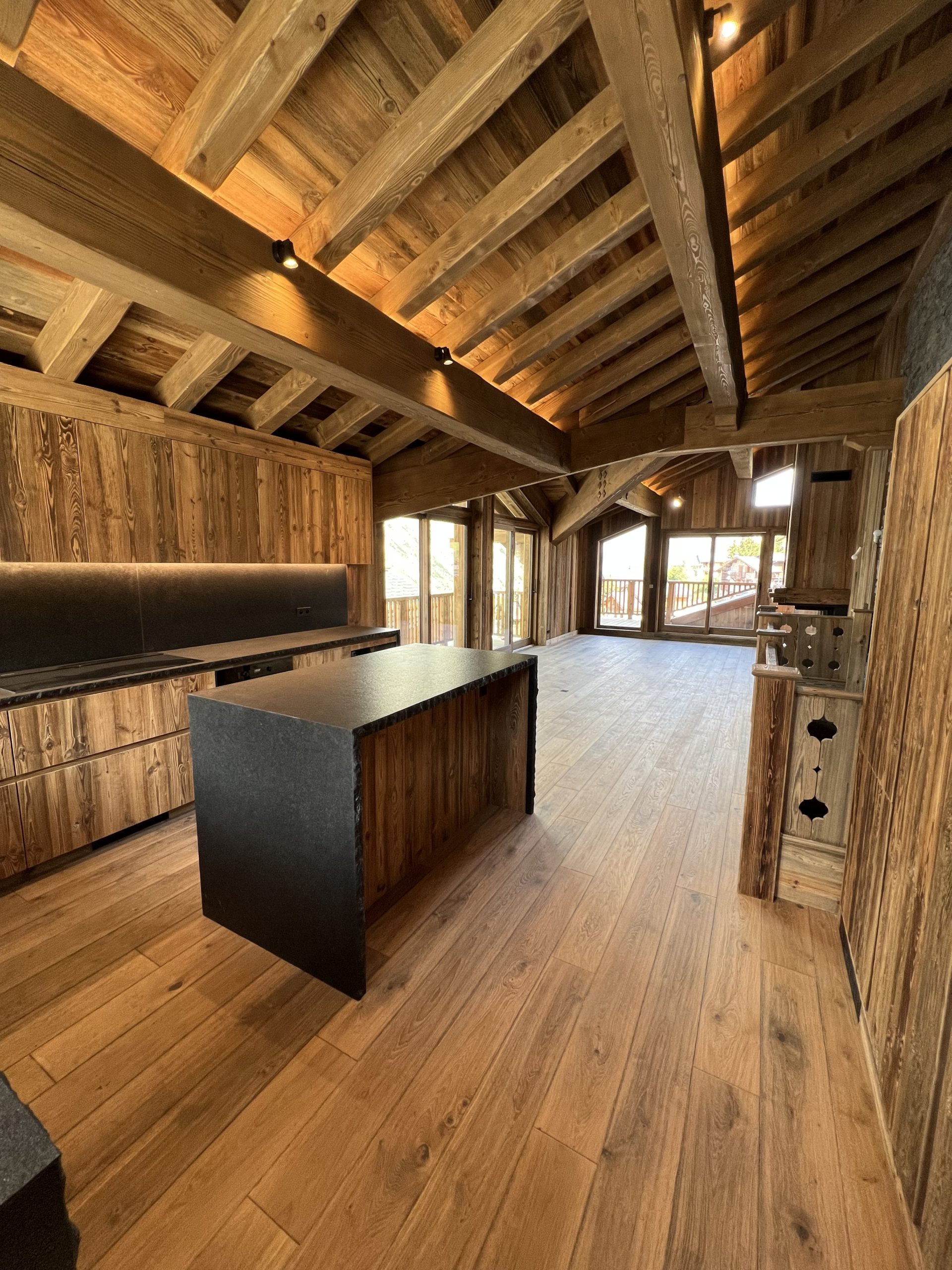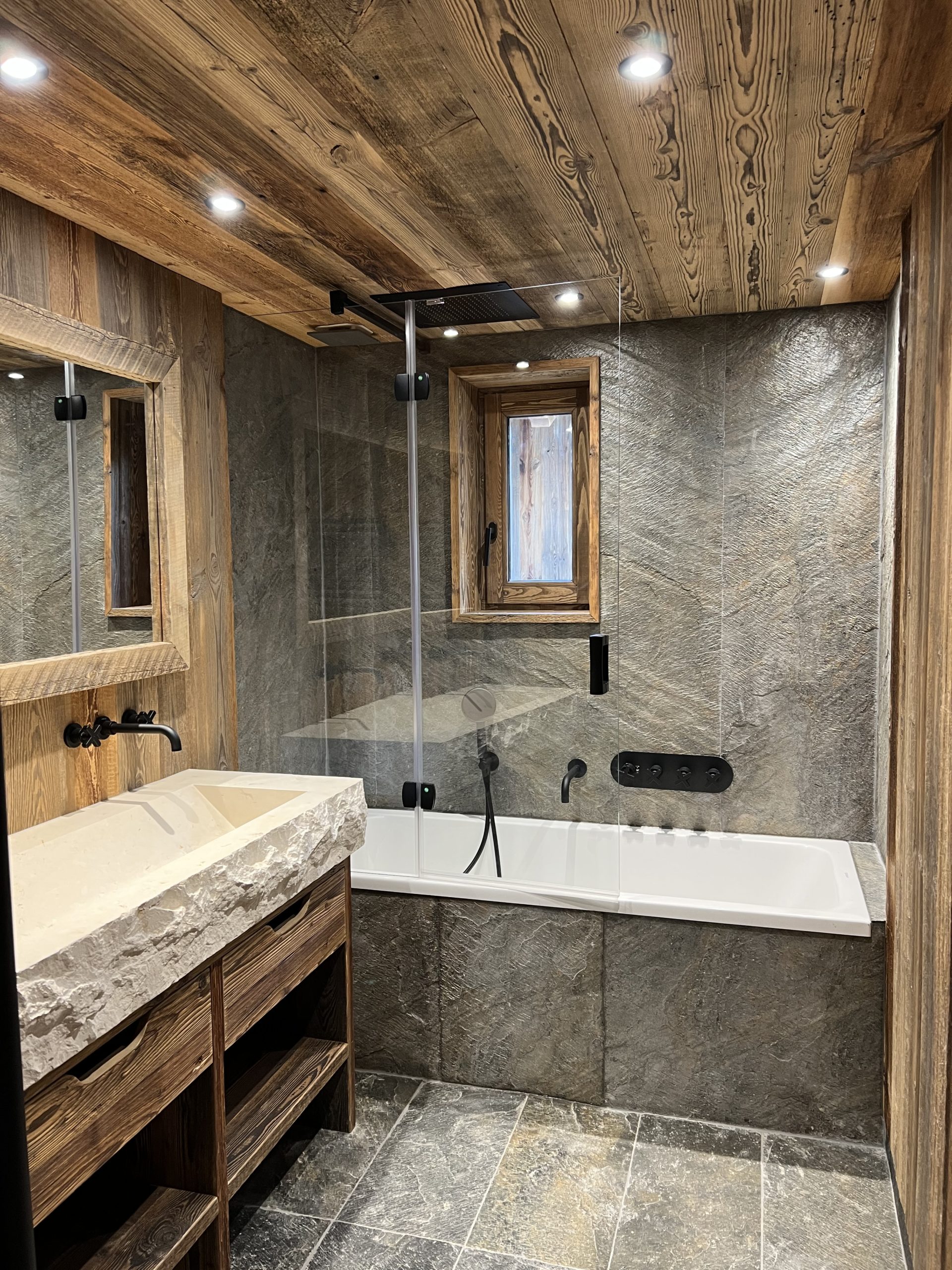 Work is continuing on Chalets 3 and 4.
More on this very soon…