NEWS
15/07/2022
LES CHALETS PANORAMIQUES: WORK CONTINUES
Started in May with the demolition of the existing property, the work continues during the summer season for these 2 chalets with a breathtaking view of the mountain and the village of SAINT MARTIN DE BELLEVILLE.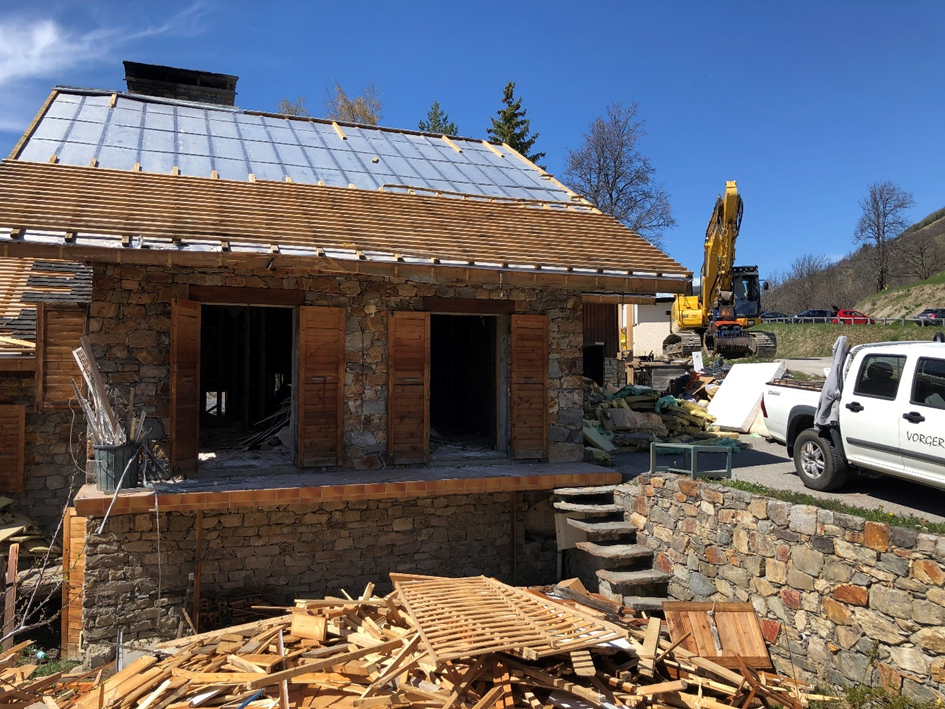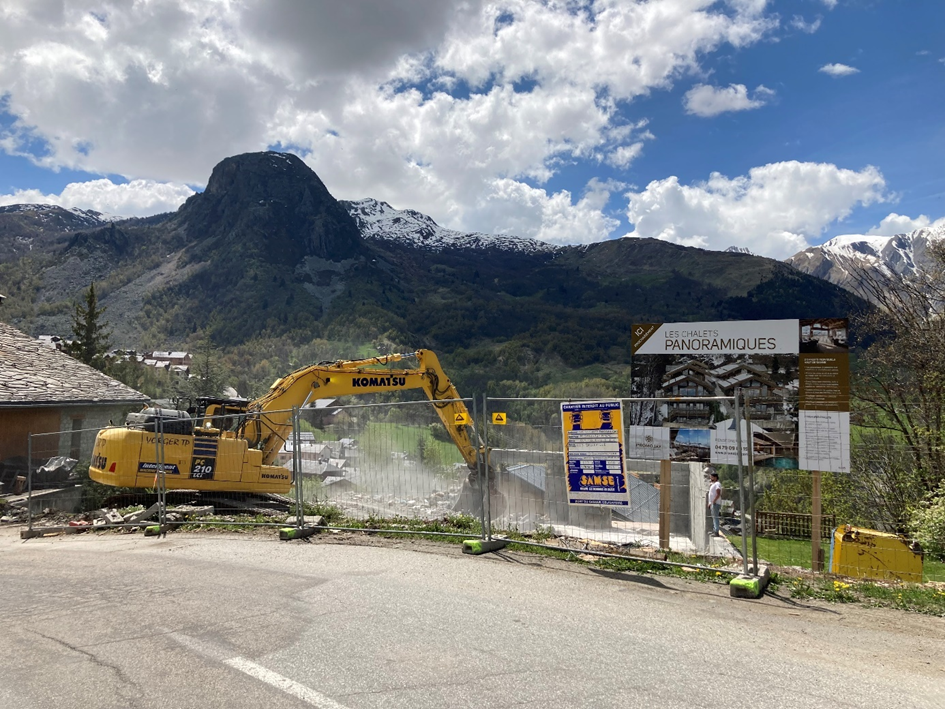 At present, it is the GROUNDWORK – BUILDING – MASONRY part that is underway.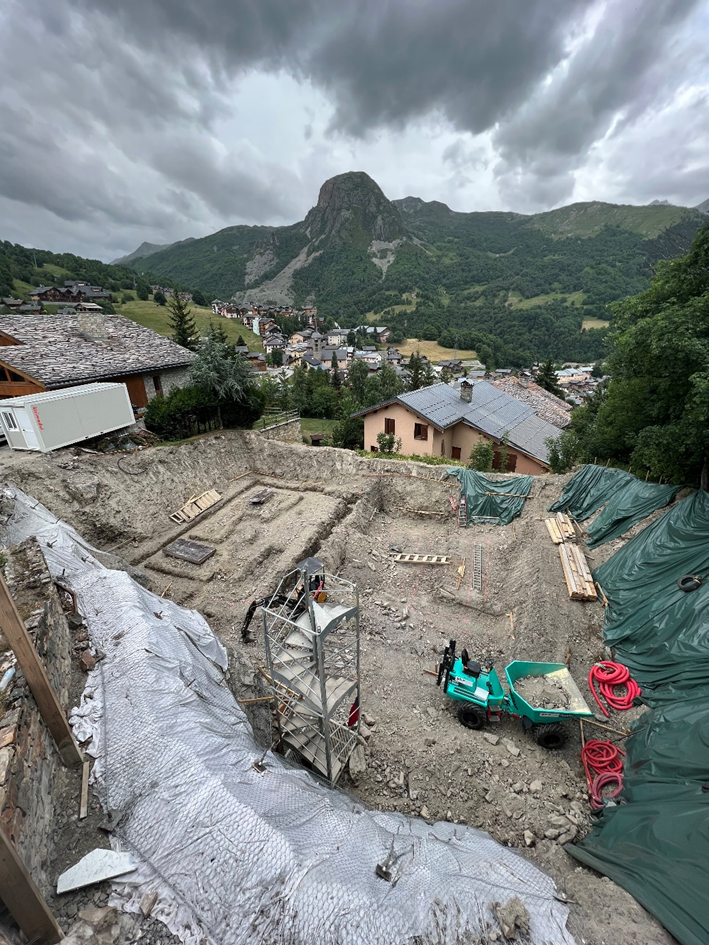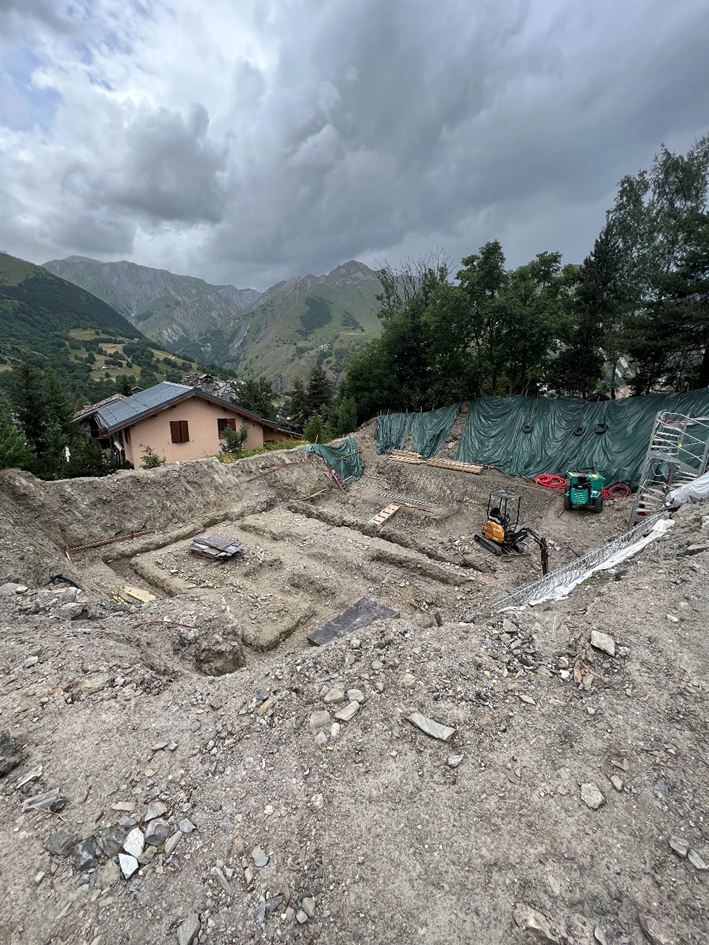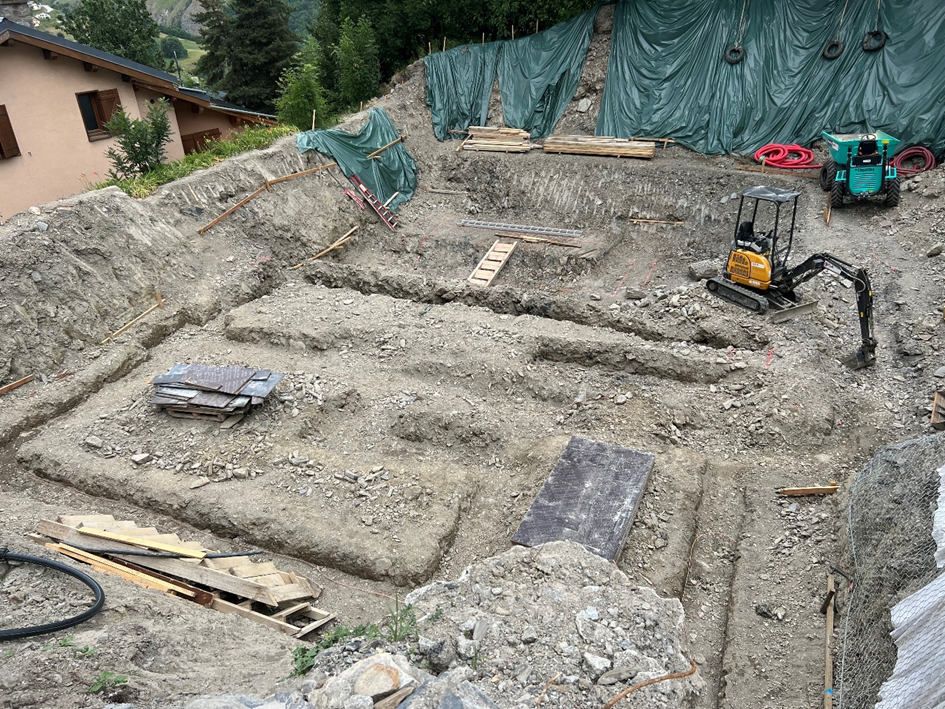 The crane is set up on the LES CHALETS PANORAMIQUES site, the foundations of chalet B are poured as well as the start of the walls and paving in chalet A.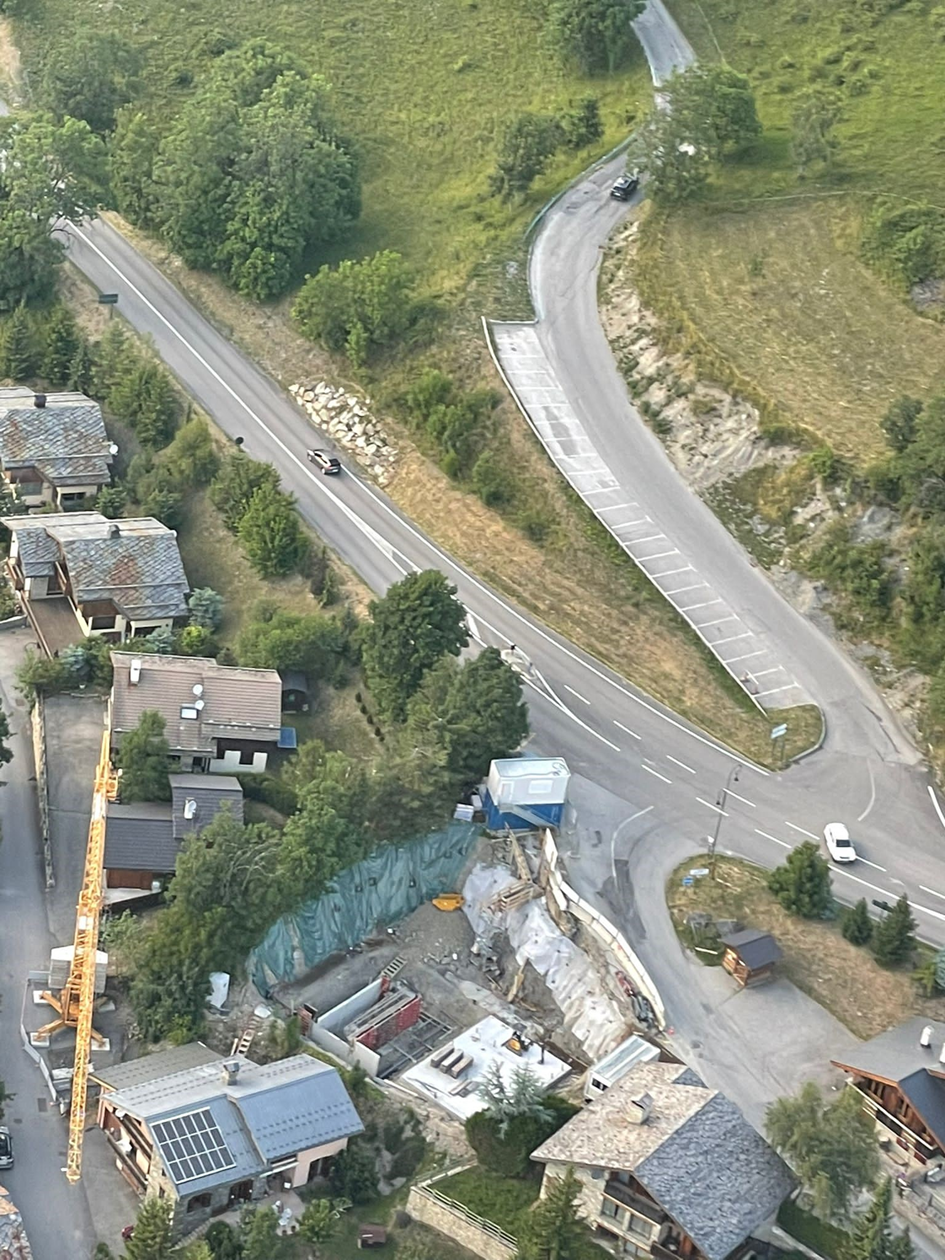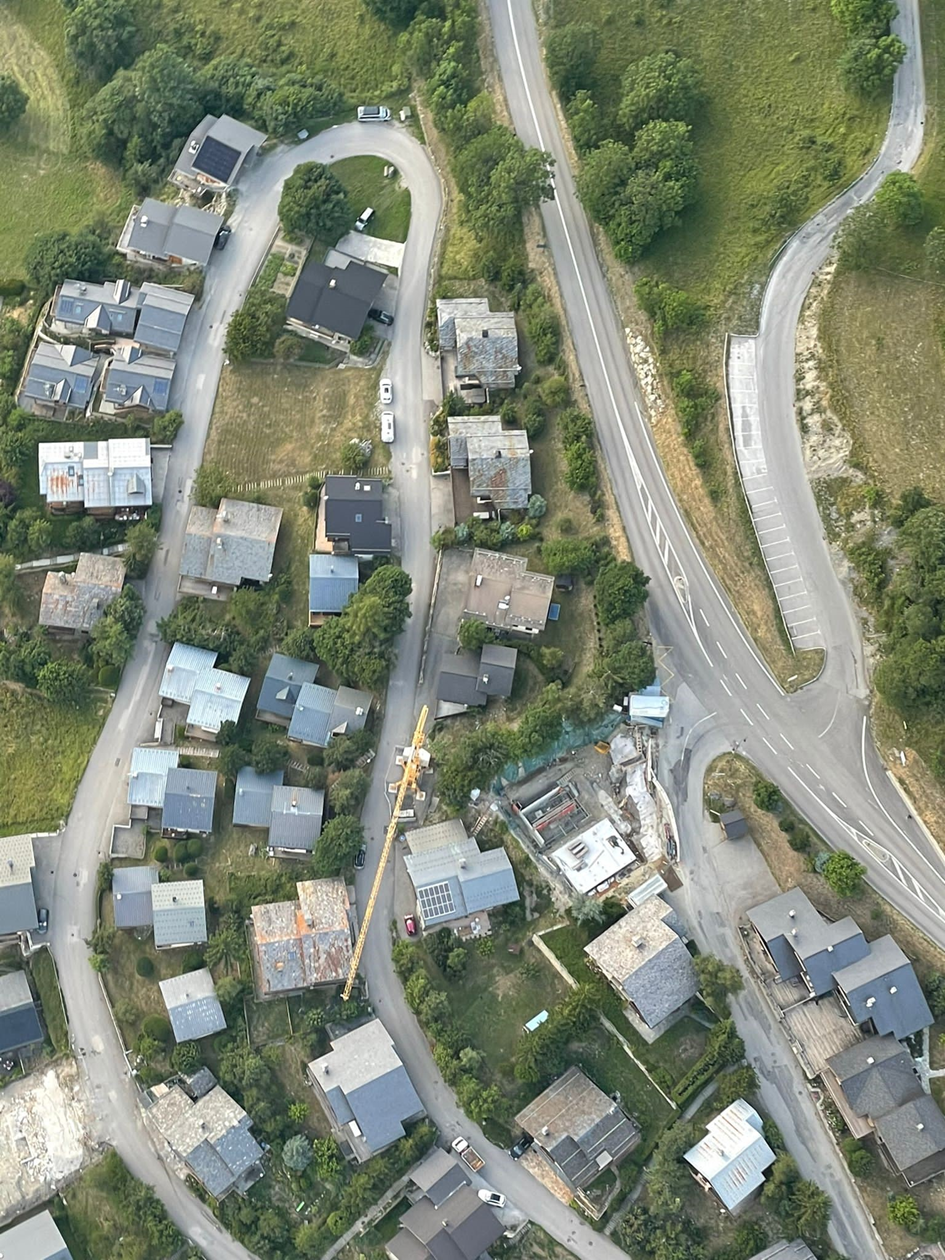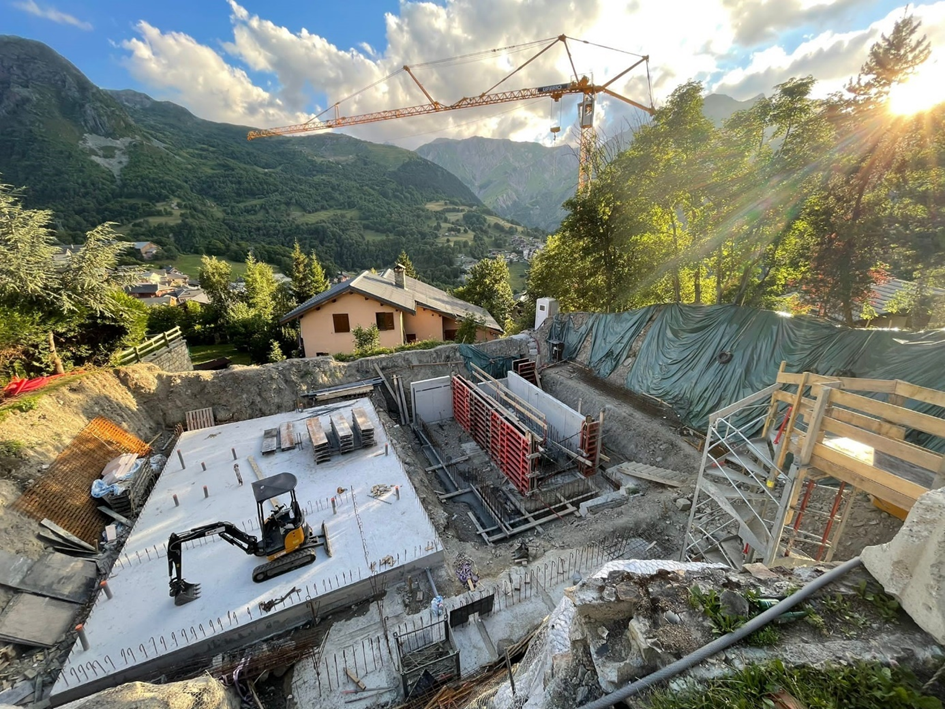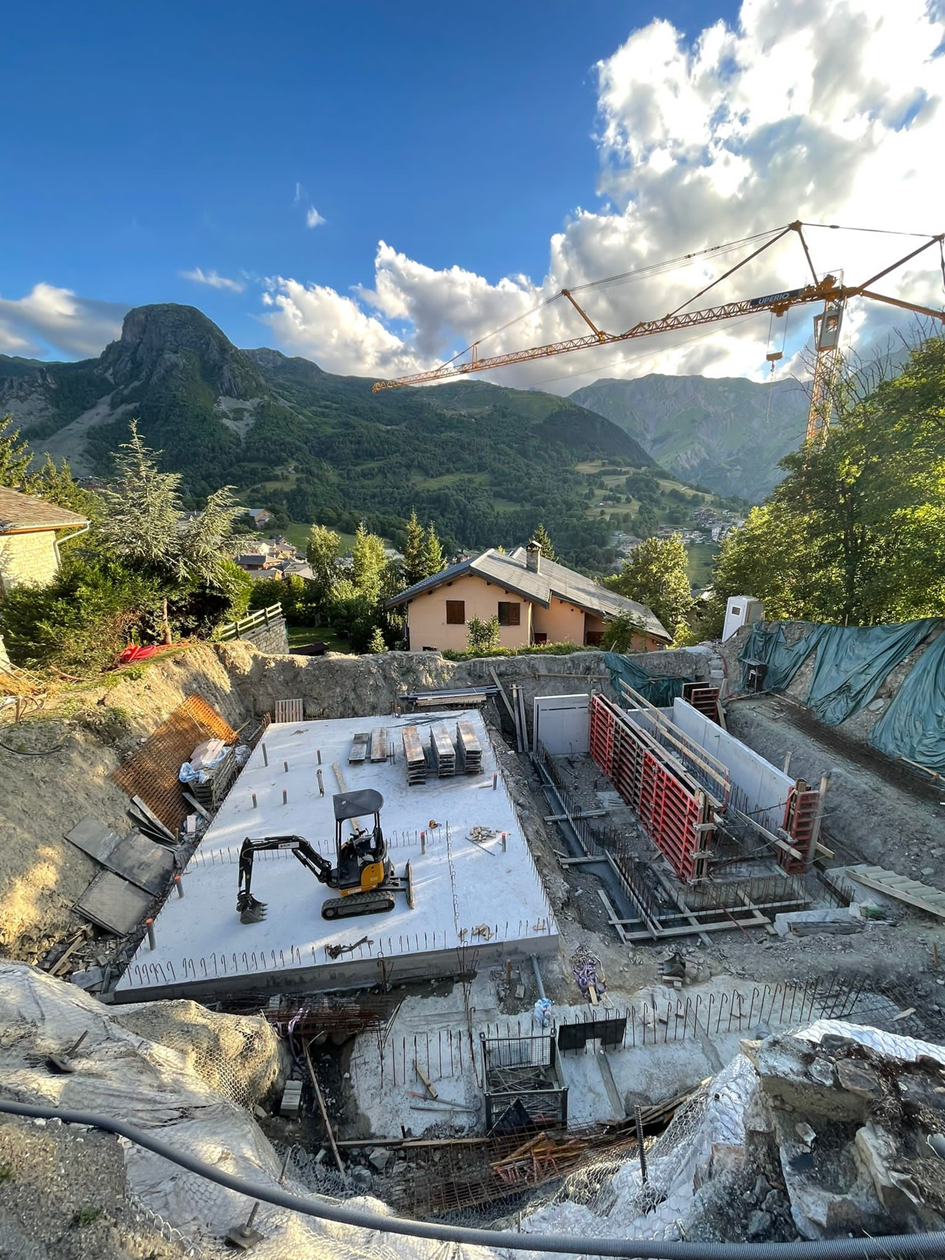 The aim is to have the cottages out of water and air by the end of the autumn.